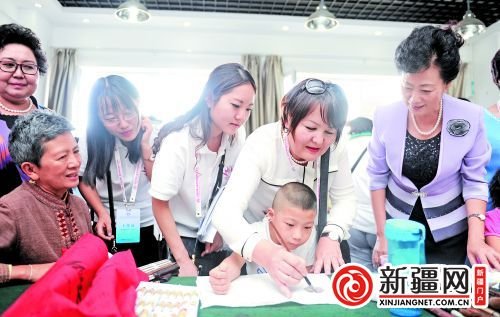 The First Women's Forum of Countries Along the Silk Road was launched in Urumchi, the capital of northwest China's Xinjiang Autonomous Region, on September 19, to discuss women's entrepreneurship along the famous historical trade route.
Attendees at the forum included representatives from 19 nations along the Silk Road and one international organization; officials from the All-China Women's Federation, China's national Internet Information Office, and Xinjiang Uygur Autonomous Region; and, some 100 women entrepreneurs from China.
The forum is one of the 15 themed activities to accompany the upcoming 5th China-Eurasia EXPO.
Based on the theme "Opportunities and Challenges of Women's Entrepreneurship and Employment", the forum discussed three main topics: Internet Plus Women's Development, Women's Leadership and Economic Benefits, and Women's Employment and Entrepreneurship.
At the event, some 26 politicians, officials, entrepreneurs and scholars from relevant countries shared their experiences on promoting the economy and social development. They each presented recent research, introduced emerging issues and gave recommendations for effective solutions.
Meanwhile, officials from Xinjiang Uygur Women's Federation gave a presentation showing the beauty of the local natural scenery as well as demonstrating China's dynamic culture of maintaining strong traditions.
Organizers will spend a further two days taking guests on a visit to a local agriculture museum, investigating local corporations and enterprises, watching a local characteristic cultural performance, and visiting the EXPO buildings.
(Source: xj.people.com.cn/Translated and edited by Women of China) / Editor: Gretchen Zhou