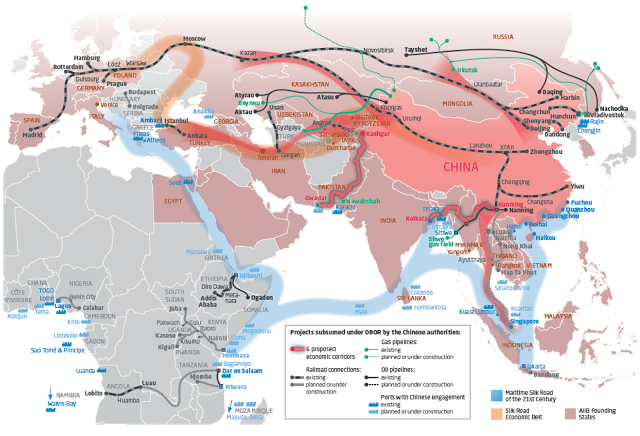 Philippine President Duterte will visit China in May to attend the One Belt One Road conference. When Duterte made his first visit to China in October, the communist government in Beijing agreed to pump in $24 billion worth of funds.
The One Belt, One Road Initiative aims to get 60 countries to invest in infrastructure projects to develop the old Silk Road that once connected China with Central Asia, Europe and beyond.
President Duterte's second trip shows that the Philippines is eager to build closer relations with China
Duterte reiterated last month he wanted to avoid confrontation with China and saw no need to press Beijing to abide by a July ruling on China's claims in the disputed the South China Sea that went in favor of the Philippines.
The Philippine leader intends to settle the dispute over the South China Sea through diplomatic talks and is seeking assistance from Japan.
It seems likely that there will be several new One Belt One road infrastructure deals announced in May at the conference.